~★~♥~♥~★~ El Morno! ♥~★~★~♥ ~
November 14th, 2011
★~Today's Quote: Blessed are the joy makers. Nathanial Parker WIlli
★~ Loosen Up Lighten Up Day: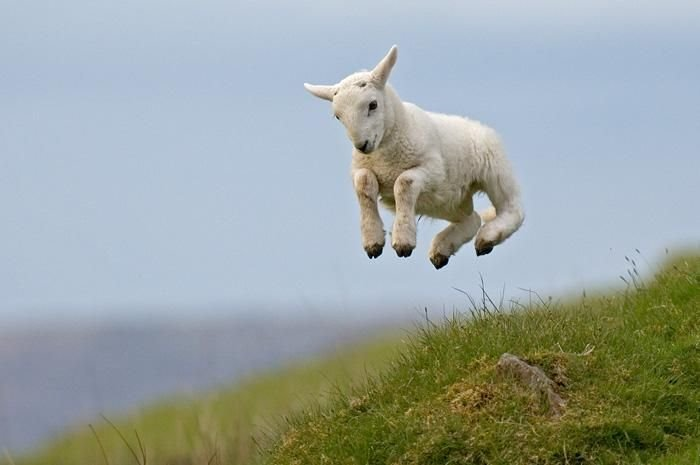 LU-LU Day! is all about celebrating joy and laughter.  Don't worry be happy! Is today's motto.
★~ Pickle Day:
Pickles have been popular for thousands of years. In fact Cleopatra "attributed her good looks to a hearty diet of pickles" according to the New York Food Museum.  Today we honor the pickle as a condiment, snack, or side dish.  Whether you like them sweet, half sour or dill pop open a jar of pickles and pucker up.
Today In History:
♥~ 1851– "Call me Ishmael. Some years ago — never mind how long precisely — having little or no money in my purse, and nothing particular to interest me on shore, I thought I would sail about a little and see the watery part of the world…" Thus begins Herman Melville's book Moby-Dick; or, The Whale, which was first published in New York City by Harpoon & Brothers (or was that Harper and Brothers?)
♥~ 1987 – The Dirty Dancing movie soundtrack was the number one album in the U.S. It was number one for a total of eighteen weeks.
♥~ 2007 – A sculpture of a stainless steel heart hanging from a golden bow sold for $23.6 million at a Sotheby's Contemporary Art sale in New York. The piece, by artist Jeff Koons, was the most expensive piece by a living artist ever auctioned.
♥~ 2008 – The U.S. Army promoted a woman to the rank of four-star general for the first time. Ann Dunwoody received her fourth star on this day in a ceremony held at the Pentagon in Washington DC.
★~ Born Today:

♥~ 1840 – Claude Monet artist: Water Lilies, La Grenouillere, Impression: Sunrise, Old St. Lazare Station, Paris; died Dec 5, 1926
♥~ 1907 – Astrid Lindgren, author-  She grew up on a farm in southern Sweden, playing with her brothers and sisters and listening to her family tell stories. Eventually she got married, had a daughter, and gave up working at age 24 in order to stay home and take care of her kids. One day, her daughter, Karin, was sick in bed, so Astrid started telling her stories of a spunky, strong, independent girl who mocks adults and manages to get by just fine without a family, caution, education, or the opposite sex. The girls name was Pippi Longstocking, with magical powers, a pet monkey, freckles, and bright red pigtails that stuck out on either side of her head. The book was published as Pippi Långstrump(1945) in Sweden, Pippi Longstocking in English, and it became one of the most beloved children's books of all time
♥~ 1927 – McLean Stevenson actor: M*A*S*H, The McLean Stevenson Show, Hello Larry, The Tim Conway Comedy Hour, The Doris Day Show, Condo; died Feb 15, 1996
♥~ 1948 – Prince Charles (of Wales) (Charles Philip Arthur George Windsor Mountbatten) heir to British throne.
♥~ Happy Birthday Wishes to El Morno friend Kathy Jernigan!  Hope you have a most wonderful birthday followed by a wonderful birthday year. XX
★~ Did You Know:  Pickles
♥~ Browsing the word Pickles is tricky and not for the faint of heart.
♥~ Amerigo Vespucci, for whom America is named, was a pickle merchant before becoming an explorer.
♥~  The Department of Agriculture estimates that the average American eats 8.5 lbs of pickles a year
♥~ More than half the cucumbers grown in the U.S. are made into pickles.
♥~  During the 1893 Chicago World's Fair, H. J. Heinz used pick-shaped pins to lure customers to his out of the way booth. By the end of the fair, he'd given out lots of free food, and over 1,000,000 pickle pins.
♥~ Berrien Springs, Michigan, has dubbed itself the Christmas Pickle Capital of the World. In early December, they host a parade, led by the Grand Dillmeister, who tosses out fresh pickles to parade watchers. Do people really want a pickled tossed at them?
♥~ In the Delta region of Mississippi, Kool-Aid pickles have become ridiculously popular with kids. The recipe's simple: take some dill pickles, cut them in half, and then soak them in super strong Kool-Aid for more than a week. According to the New York Times, the sweet vinegar snacks are known to sell out at fairs and delicatessens, and generally go for $.50 to a $1.
♥~ Sipping  cold PJ after a long run, or just on a hot day, or when hungover is an effective way to replace lost electrolytes and sodium. Also, Nolan Ryan  used to soak the fingers of his pitching hand in pickle juice to prevent blisters.
♥~ Pickle juice has been known to help with reduce muscle cramps during workouts
♥~ If you want to look like Cleopatra try this Dill Pickle Salt Scrub & Lip Gloss recipe..if it turns you green..Odd does not take any responsibility. Click here for Dill seed essential oil: EnVISONary Women
#
Claude Monet. Aren't his paintings beautiful? If I were offered my choice of his paintings, I would choose Impression, Sunrise. It would go so well in my house. 🙂
Not too long ago I read this statement by an anonymous artist: "I shudder if the majority of people look at my brush work and say it is pretty, for then I know it is ordinary and I have failed. If they say they do not understand it, or even that it is ugly, I am happy, for I have succeeded." Really? And what the heck is wrong with something being pretty or beautiful? Monet acknowledged that painting brought him a lot of joy. He liked it when people recognized places and identified flowers in his paintings. I think if I could go back in time and say, "Monsieur Monet, I think your paintings are so beautiful and I love the colors," he would be impressed by my good taste and bestow upon me a lighthearted smile.
Wishing you an easy peasy, nice and easy, light and breezy Monday! If you have an El Morno moment, leave a comment—Odd Loves Company.
♥