~★~♥~♥~★~ El Morno! ♥~★~★~♥ ~
January 20, 2015
★~ Today's Quote:  Happiness is having a large, loving, caring, close-knit family in another city. ~ George Burns
★~Disc Jockey Day:
Disc Jockey Day celebrates the hard working entertainers that bring energy to dance floors across the globe and music to radios – from the velvet suited wedding crooners to international superstars.
Superstar DJ'ing was born out of the popularity of the Ibiza dance scene and now dance music and DJs are global and the technology has moved way beyond two turntables and a microphone.
★~ Penguin Awareness Day: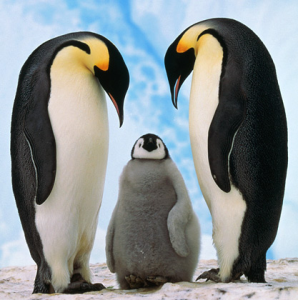 Penguins are aquatic, flightless birds that are highly adapted to life in the water. Their distinct tuxedo-like appearance is called countershading, a form of camouflage that helps keep them safe in the water. Penguins have wing-bones, that are flipper-like and extremely suited to swimming. Penguins are found almost exclusively in the southern hemisphere, where they catch their food underwater and raise their young on land.
And they are just so darn cute. Perhaps, where black and white or waddle a little to celebrate Penguin awareness day.
★~ Cheese Lover's Day:
Say Cheese! Americans Love Cheese, consuming about 31 pounds of cheese each year but not as much as the French who consumes 50 pounds of cheese each year. I did not find figures for the Italians, I'm sure they are off the chart.
There are more than 900 known cheeses in the world, and they can all be classified by texture. Here are the primary classifications and some examples: fresh cheese (ricotta); soft cheese (feta); semi-soft cheese (Fontina); semi-hard cheese (Gouda); hard cheese (Cheddar); double or triple crème cheese (Brillat-Savarin); blue cheese (Gorgonzola); washed rind cheese (Limburger); and bloomy rind cheese (Brie).
People have been making cheese for at least 8,000 years, so the cheeses we enjoy today are all relatively young by comparison. Take Emmental (also known as Swiss cheese), for example. It's only been around since the first century BC!
Cheesy pizza for dinner?
★~ Today in History:
♥~ 1801 – John Marshall was appointed Chief Justice. He led the Supreme Court for 34 years, serving under six presidents.
♥~ 1885 – The first Coney Island roller coaster was patented by La Marcus Thompson.It was called the Gravity Switchback Railway, it cost a nickel to ride, and it was an immediate success, drawing huge crowds and bringing in $600 a day. It's considered the first commercially successful roller coaster, and it was the first roller coaster specifically built as an amusement park ride
♥~ 1937 –  January 20th became Inauguration Day in the U.S., the traditional day for the Chief Justice to swear in the newly-elected president. Before that year, presidents had to wait until March 4th to begin their terms. Roosevelt was the first president sworn in on the new date.
♥~ 1964 – This was a big day in U.S. record stores the first album by The Beatles was released. The LP, Meet the Beatles, became a huge success and was #1 on the charts by February 15, 1964.
★~Born Today:
♥~ 1896 – George Burns  (Nathan Birnbaum) , Actor: With cigar in hand,  and young and beautiful woman on his arm, George Burns, made millions of us laugh with his quick wit and easy style. Burns' show biz career got started with his straight man act for zany Gracie Allen back in 1922. On January 7, 1926 the two were wed and the Burns and Allen team made history from vaudeville to radio (1932) to films and then, TV beginning in 1950. Remember  Burns' trademark close, "Say goodnight, Gracie?
♥~ 1930 – Buzz (Edwin) Aldrin Jr. astronaut: Gemini 12 [Nov 11, 1966]: made a 5.5 hour space walk; Apollo 11: one of first trio of American men to land on the moon [July 16, 1969]
♥~ 1956 – Bill Maher TV host: commentator: Politically Incorrect, Real Time with Bill Maher
♥~ 1963 – James Denton actor: Desperate Housewives, The Pretender, Jumbo Girl, Primary Colors, Face/Off, That Old Feeling, Hunter's Moon, Theives Quartet, Ally McBeal,The West Wing, Threat Matrix
♥~ 1966 – Rainn Wilson, Actor ("The Office").
★~Today Gallimaufry:
Chicago! My Families Kind of Town…Chicago Introduces New Citywide Gun-Sharing Stations
#
It's Tuesday, it must be Prairie Wolf Day. I better get a move on. Wishing you a Terrific Tuesday. But if it falls short of your expectations feel free to rant – it's rant Tuesday!
Odd Loves Company,