~★~♥~♥~★~ El Morno! ♥~★~★~♥ ~
May 19, 2013
★~ Today's Quote: A day without sunshine is like, you know, night. ~ Steve Martin
★~ May Ray Day:
Celebrating today is easy peesey…just take a moment to celebrate the beginning of warmer outdoor days due to the sun's longer rays. If it is not warm and the sun is not shining wherever you may be…I prepared a plan B: Just find someone named Ray and say, "Happy May Ray Day, Ray."
★~Devil's Food Cake Day:
Definition of deviled – A term describing food that is dark, rich, chocolate, spicily piquant or stimulating it is "deviled." The term "deviled" for spicy foods dates back to the 18th century. Deviled dishes were popular throughout the 19th and into the 20th centuries, especially for seafood dishes.
Devil's food cake was the favorite dessert of the early 1900s. In 1902, the recipe first appeared in an American cookbook called Mrs. Rorer's New Cook Book by Sarah Tyson Rorer. By 1913, recipes began appearing in cookbooks across America.Devil's Food Cake is also know as Red Velvet Cake, Red Devil's Cake, Waldorf Astoria Cake, and $100 Dollar Cake. A beautiful mild chocolate flavor cake that is startlingly red. The cake is traditionally complemented with a thick white frosting with different regions of the country using different types of frosting. The cake gets this bright red color from the large amount of red food dye used in the preparation. A light-textured chocolate layer-type cake with a deep reddish brown color. Devils food cake is usually thought of in terms of dark chocolate, but originally it was red. Today cooks, using modern processed cocoa, sometimes add a touch of red food coloring to bring back the authentic color. This cake is particularly popular in New Orleans.
Double-Chocolate Devil's Food Pancakes
★~ Today in History:
[youtube]http://youtu.be/WrhAC0dFis0[/youtube]
♥~ 1884 – Ringling Brothers Circus performed for the first time
♥~ 1886 –Eliza Donnithorne died in Sydney, Australia, 30 years after her fiancé left her waiting at the altar. In 30 years she never left her home and was still wearing her wedding dress when she died.
♥~ 1962- Marilyn Monroe serenaded  President John F. Kennedy at his 45th birthday celebration at Madison Square Garden in New York City (Kennedy's actual birthday was May 29). Her sheer, sparkling dress (which she had to be sewn into) and her breathily seductive version of "Happy Birthday to You" (which Kennedy joked was "sweet and wholesome" ) became a pop culture legend. The dress was auctioned in 1999 and sold for 1.26 million dollars.
♥~ 1965 –Roger Miller received a gold record for the hit, King of the Road. The song was Miller's biggest hit record. It got to number four (3/20/65) on the pop charts and stayed on for 12 weeks. It was a number one country music hit (3/27/65) as well.
♥~ 1973 – Stevie Wonder moved to the number one position on the Billboard pop music chart with You are the Sunshine of My Life
♥~ 1991 – Jill Shields,  a 31-year-old Cleveland skydiver survived a two-mile fall after her parachute failed to open. Jill suffered spine and pelvic injuries when she landed in a swamp.
♥~ 1995 – Balamurali Ambati was graduated from Mount Sinai Medical School to become the world's youngest doctor at age 17.
♥~ 1997- In Rostock, Germany, Oskar the Stork took flight just one day after being fitted with an artificial leg. Five weeks earlier Oskar had landed in Rostock with one leg missing. The town adopted him, and the local prosthesis shop constructed a bright orange stork leg.
♥~ 1999 – Star Wars: Episode I – The Phantom Menace opened in theaters across the U.S. The film stars Liam Neeson, Ewan Mcgregor, Natalie Portman, Jake Lloyd, Ian Mcdiarmid, Ahmed Best, Frank Oz, Samuel L. Jackson and Ray Park.
★~Born Today: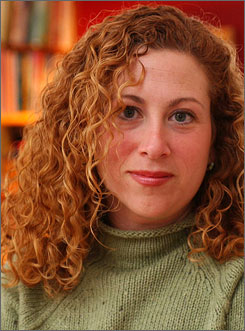 ♥~ 1941- Nora Ephron~ screenwriter and director. Nora wrote When Harry Met Sally … (1989), and is the writer and director of Sleepless in Seattle (1993), You've Got Mail (1998), and last year's Julie & Julia (2009).
♥~ 1945 – Peter Townshend musician: group: The Who [Rock and Roll Hall of Famers (1990)]
♥~1966 ~ Jodi Picoult best-selling author- When she was pregnant with her first daughter, she wrote her first novel Songs of the Humpback Whale (1992). She has published 15 novels since then, averaging almost one a year, including Mercy (1996), My Sister's Keeper (2004), Nineteen Minutes (2007),  Handle with Care (2009). Two of her novels debuted at #1 on the New York Times bet-seller list.
Good to Know: Graduation Traditions
♥~ Before the graduation, candidates are referred to as "graduands."
♥~ Diplomas are sometimes referred to as "sheepskins," because they were originally written on parchment made from animal skin.
♥~ "Pomp and Circumstance" is a small piece of Sir Edward Elgar's 1902 composition, "March No. 1 in D Major." In 1905, Elgar received an honorary doctorate from Yale, and to honor him, the New Haven Symphony Orchestra played parts of his composition as students marched in and out of the ceremony.
♥~ Graduation speakers charge up to $100,000 in speaking fees.
♥~ The tradition of cap-tossing originated in 1912 at the U.S. Naval Academy's graduation.
♥~ Tossing mortarboards can be dangerous — a 1979 high school graduate sustained a retinal injury, and a British university graduate had to be taken to the hospital for stitches.
♥~ The first honorary degree on record was awarded to Lionel Woodville around 1478.
♥~ Kermit the Frog received an honorary Doctorate of Amphibious Letters from Southampton College.
Congratulations to all the 2013 May-June graduates, and a special shout of congratulations to El Morno friend Joanne, who is graduating from John Marshall Law School today, and El Morno friend Debbie, whose favorite domer is graduating from Notre Dame today.
#
Cole's high school wraps up the year with a two-week service learning trip. Each high school class will go on a different trip. Cole leaves with his class tomorrow for Kimberton, Pennsylvania, where they will volunteer at Camphill Village, a farming and handcraft community that includes adults with developmental disabilities. It's a great way to wrap up the school year. When he comes home, the seniors will graduate and Cole will become a senior and start, what I am dubbing, his year of "lasts." Cole has been attending the Chicago Waldorf school since he was 18 months old, and his parent-child teacher, kindergarten teacher, grade school teacher (same teacher for eight years), and high school teachers will all be a part of this final school year. I have a feeling that I will be treated to so many "last emotional experiences" that by the time we reach graduation, I will be long past tears and will be laughing hysterically, wrung out like a dishtowel. But first we have three glorious months of summer, and even though the three months will include researching and planning for college admission along with Cole's work on his senior project (more about this soon), we plan to keep it as light and fun as possible. Please don't let those be my famous last words.
Hope everyone has a splendid Sunday.