~★~♥~♥~★~ El Morno! ♥~★~★~♥ ~
May 19, 2012
★~ Today's Quote: A day without sunshine is like, you know, night. ~ Steve Martin
★~ May Ray Day:
Celebrating today is easy peesey…just take a moment to celebrate the beginning of warmer outdoor days due to the sun's longer rays. If it is not warm and the sun is not shining wherever you may be…I prepared a plan B: Just find someone named Ray and say, "Happy May Ray Day, Ray."
★~Devil's Food Cake Day:
Its name may be devilish but its taste is heavenly. Devil's food cake is simply a variety of chocolate cake that uses cocoa, instead of chocolate, and adds a little kick of coffee to shake things up. The best part is, after you stuff yourself with a big piece of Devil's Food Cake…you can say, "The devil made me eat it!"
★~ Today in History:
♥~ 1789 – Dark Day In New England. At midday near-total darkness unaccountably descended on much of New England. Candles were lit, fowls went to roost and many fearful persons believed that doomsday had arrived. At New Haven, CT, Colonel Abraham Davenport opposed adjournment of the town council in these words: "I am against adjournment. The day of judgment is either and Clark's 1804 encampment prior to embarking on the exploration of the Louisiana Purchase.
♥~ 1886 –Eliza Donnithorne died in Sydney, Australia, 30 years after her fiancé left her waiting at the altar. In 30 years she never left her home and was still wearing her wedding dress when she died.
♥~ 1928- The Pride of San Joaquin Valley was declared the winner of the first frog-jumping jubilee held in Calaveras County, CA. The froggy jumped three feet, four inches, higher than 49 other frogs entered in the contest. The true beginnings of the frog jubilee date back to gold rush days, an event instigated by none other than Mark Twain. The frogs are still hoppin' each May at the Calaveras County Fair & Jumping Frog Jubilee. Frogs come from all over the world to compete to become the top frog. The current record is held by Rosie the Ribiter from Santa Clara, CA. Rosie made the record-setting 21 feet, 5 3/4 inch jump in May of 1986.
♥~ 1962- Marilyn Monroe serenaded  President John F. Kennedy at his 45th birthday celebration at Madison Square Garden in New York City (Kennedy's actual birthday was May 29). Her sheer, sparkling dress (which she had to be sewn into) and her breathily seductive version of "Happy Birthday to You" (which Kennedy joked was "sweet and wholesome" ) became a pop culture legend. The dress was auctioned in 1999 and sold for 1.26 million dollars.
♥~ 1965 –Roger Miller received a gold record for the hit, King of the Road. The song was Miller's biggest hit record. It got to number four (3/20/65) on the pop charts and stayed on for 12 weeks. It was a number one country music hit (3/27/65) as well.
♥~ 1973 – Stevie Wonder moved to the number one position on the Billboard pop music chart with You are the Sunshine of My Life
♥~ 1991 – Jill Shields,  a 31-year-old Cleveland skydiver survived a two-mile fall after her parachute failed to open. Jill suffered spine and pelvic injuries when she landed in a swamp.
♥~ 1995 – Balamurali Ambati was graduated from Mount Sinai Medical School to become the world's youngest doctor at age 17.
♥~ 1997- In Rostock, Germany, Oskar the Stork took flight just one day after being fitted with an artificial leg. Five weeks earlier Oskar had landed in Rostock with one leg missing. The town adopted him, and the local prosthesis shop constructed a bright orange stork leg.
♥~ 1999 – Star Wars: Episode I – The Phantom Menace opened in theaters across the U.S. The film stars Liam Neeson, Ewan Mcgregor, Natalie Portman, Jake Lloyd, Ian Mcdiarmid, Ahmed Best, Frank Oz, Samuel L. Jackson and Ray Park.
★~Born Today: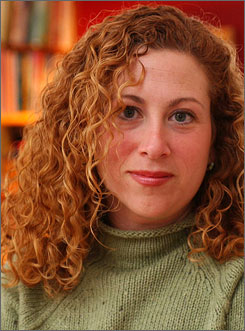 ♥~ 1941- Nora Ephron~ screenwriter and director. Nora wrote When Harry Met Sally … (1989), and is the writer and director of Sleepless in Seattle (1993), You've Got Mail (1998), and last year's Julie & Julia (2009).
♥~ 1945 – Peter Townshend musician: group: The Who [Rock and Roll Hall of Famers (1990)]
♥~1966 ~ Jodi Picoult best-selling author- When she was pregnant with her first daughter, she wrote her first novel Songs of the Humpback Whale (1992). She has published 15 novels since then, averaging almost one a year, including Mercy (1996), My Sister's Keeper (2004), Nineteen Minutes (2007),  Handle with Care (2009). Two of her novels debuted at #1 on the New York Times bet-seller list.
★~ Did You Know:
♥~ One gram of the toxin produced by the skin of the golden poison dart frog could kill 100,000 people.
♥~ The biggest frog in the world is the Goliath frog. It lives in West Africa and can measure more than a foot in length and weigh more than 7 pounds
♥~ The wood frog of North America actually freezes in the winter and is reanimated in the spring. When temperatures fall, the wood frog's body begins to shut down, and its breathing, heartbeat and muscle movements stop. The water in the frog's cells freezes and is replaced with glucose and urea to keep cells from collapsing. When there's a thaw, the frog's warms up, its body functions resume and it hops off like nothing ever happened.
♥~ A group of frogs is called an army.
♥~ A frog completely sheds its skin about once a week.
♥~ Most frogs have teeth, although usually only on their upper jaw.
#
I have a Bullfrog story for you but it is too long for El Morno so click here to read it:  My Sweet Mother said, "That Bullfrog Must Die.
Hope you have a super Saturday! The May Rays are certainly shining down on us in Chicago!